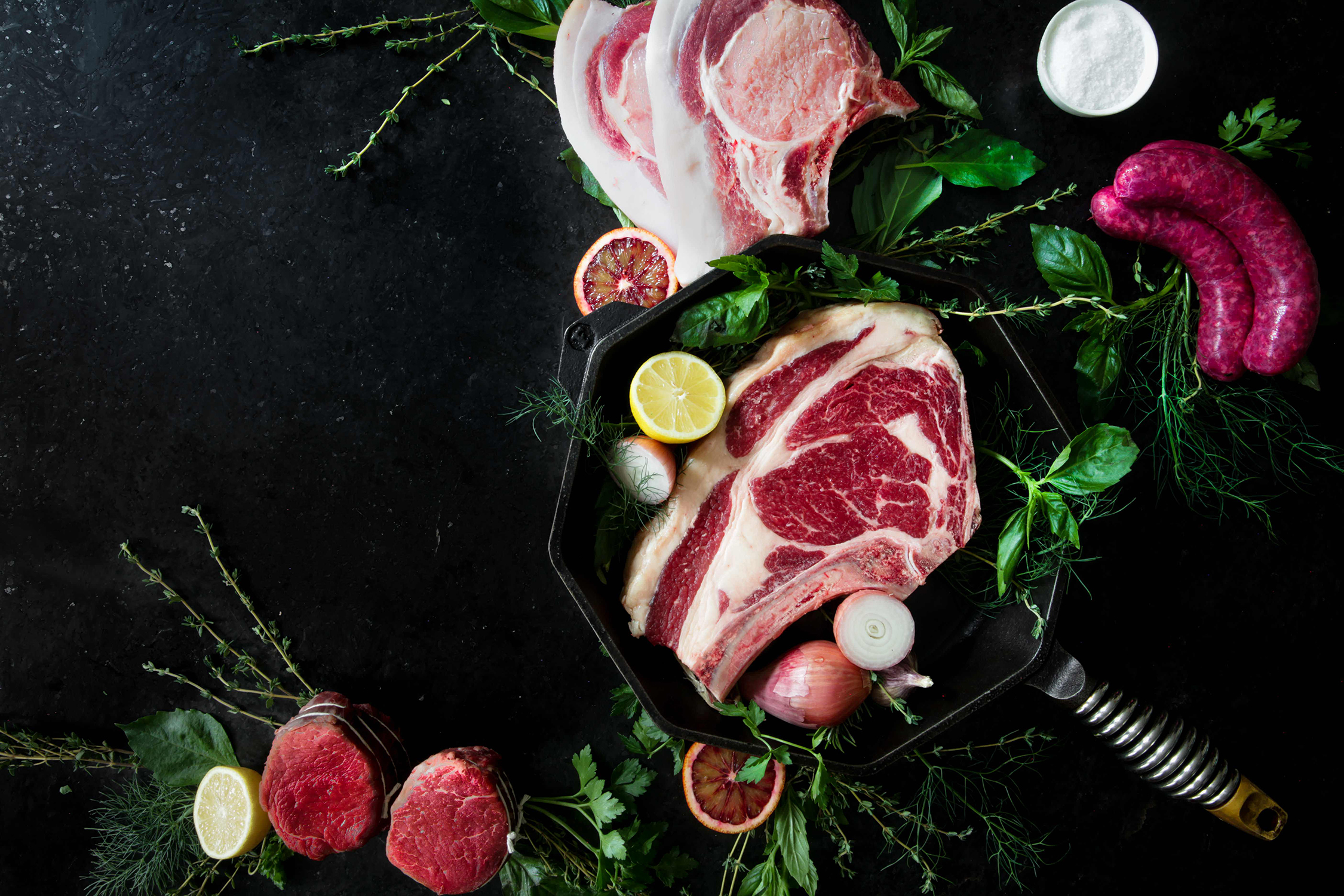 CSA Shares are Now Available!
In light of recent events, we believe it is more important than ever to pass through as much money as possible directly to our farmers. CSA means "Community Supported Agriculture" and this is truly that. We want to ensure that farmers and ranchers across the front range that have been affected by COVID-19 have access to customers. At the same time, we want to ensure that consumers have access to meat that is grass-fed and pasture raised. We're just acting as a matchmaker.
Online ordering is currently beef and pork, with lamb coming soon! Everything comes fresh and vacuum sealed, ready to be eaten or frozen. We are a whole animal butcher shop with a unique style of cutting meat that allows us to maximize the amount of cuts in a share, because of this and the need to expedite the process, there are no adjustments or substitutions other than those offered. Trust us. These shares are unlike any other shares on the market available anywhere. So tell your neighbors and your friends!
We answer some key questions below in our FAQ.
CAN I MAKE ANY CHANGES TO MY MEAT SHARE?
We are not allowing changes to be made to any shares at this time. We have provided you with a multitude of options for you to choose from on your share. Our shares have more cuts in them than any other share on the market and our skills as whole animal butchers means that the quality far surpasses your average share. On average our shares are 40% larger than others on the market in Colorado.
WHEN/WHERE DO I NEED TO PLACE MY ORDER?
Orders are only placed online. Your order will then be available for pickup the following Thursday, 7-12 days from when you place it.
CAN I GET MY ORDER DELIVERED
Deliveries are not available at this time. We hope to add delivery sometime in the future but are not set up to be able to do them yet.
HOW MUCH MEAT DO I GET?
1/8 shares of beef range from 65-90 pounds, 1/4 shares from 120-180 pounds, and 1/2 shares from 240-360 pounds.
WHAT WILL I GET IN MY SHARE?
Click through to order to view descriptions of what cuts are in each share. Each comes with several options for you to choose from to customize your share for your family.