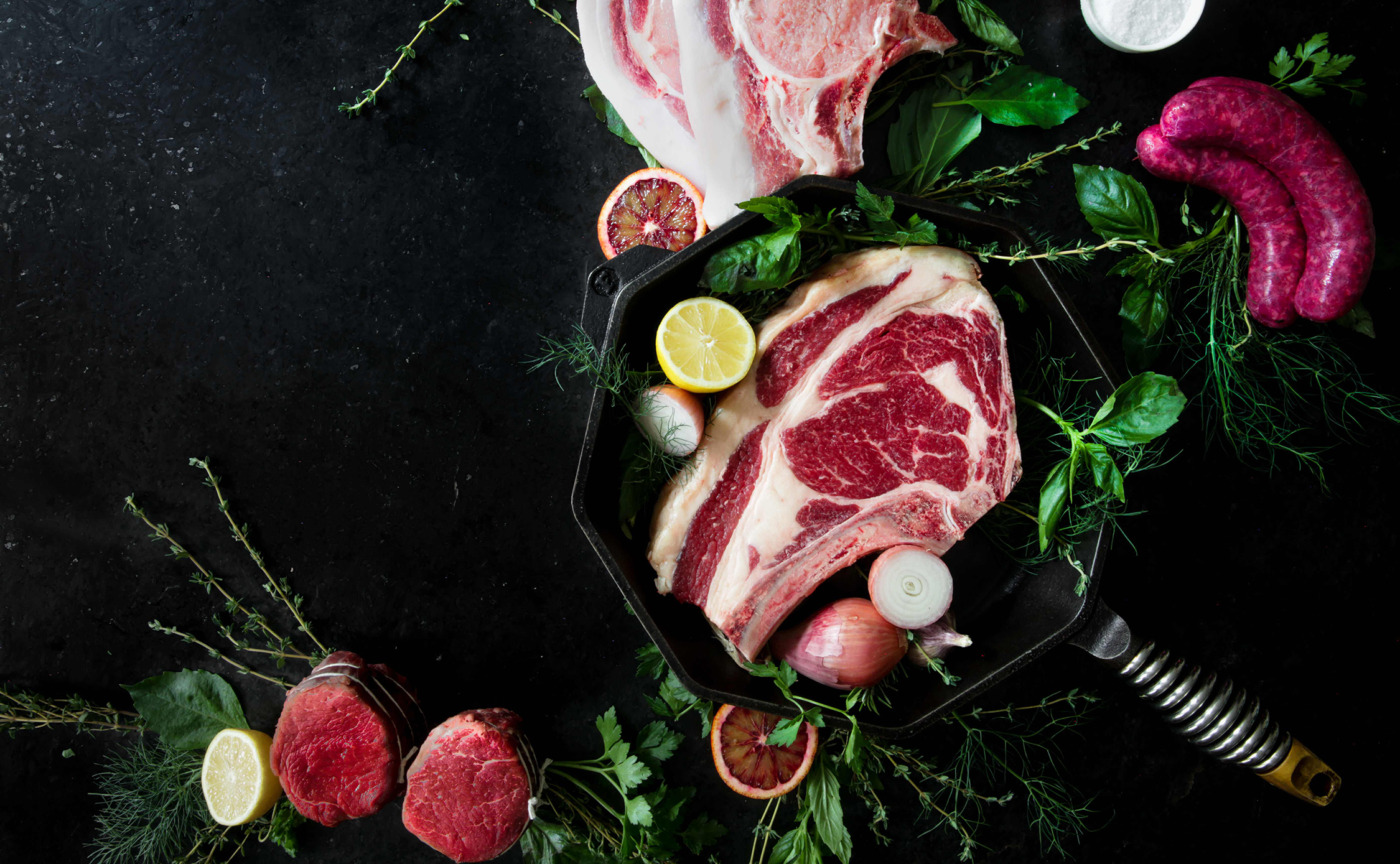 We are committed
to connecting you to local farmers and ranchers
more than ever.
In response to the recent COVID-19 outbreak, we knew that we needed to move fast on ways to support local farmers and ranchers in bigger ways than ever before. We also knew that we needed to find new ways to get fresh, local, grass-Fed, and pasture-raised meats custom cut just for you by our trained butchers and conveniently available for pickup from the shop. We hope that these two programs, Meat Box and Meat Shares will do just that. These programs were instituted so that we could pass through the lion's share of your money directly to farms impacted by restaurant closures. You are actively rebuilding your local economies, grasslands, and communities by participating. About 70 cents of every dollar you spend on these goes directly back to the farmer. Unfortunately delivery is not available at this time.
Each box comes loaded with fresh and seasonal cuts straight from your butcher. Now all you have to do is get cooking. Worried about whether or not it fits with your diet? Don't. All of our meat is gluten-free, dairy-free, sugar-free, and perfect for everything from elimination diets, to Whole30, and Paleo.
Pre-Made Box
For those of you that want a small to medium order with some variety, this is for you. There are several options from $50 to $200 available. The box comes fresh, never frozen, and is available pickup at the shop only. It's a little bit of mystery and a little bit of magic. We choose the cuts for you, ensuring you're getting something delicious, and the magic is you get more than what you pay for. Blam-o.
Need some extras with your box? We'll add eggs, bone broth, breakfast sausage, or more ground beef with the rest of your goods for an additional fee. Once you get to the ordering page check and see what is available for add on. We will keep updating this as things become available.
CSA Share
You guys have been asking and we finally have them available! 1/8, 1/4, and 1/2 shares of beef and 1/2 and whole shares of pork. Lamb will be added soon. We custom cut in house so you get a much better variety, quality, and quantity of steaks, roasts, and cuts than in other shares you might find! These shares are perfect to fill your freezer!