Holidays are such an exciting time
because each family tradition is so unique. We want to be a part of your traditions from every corner of the globe to fill the corners of your stomach. We love the winter holidays because so many cuts are represented in cooking. Rib roasts, porchettas, lamb racks, briskets, and beyond can be prepared to be the centerpiece (or side!) for your meal. We have almost any cut you can imagine, most of them listed here in this online order guide. Be aware that each order requires multiple steps of instruction and that a non-refundable deposit is required for each order.  We have some little tips and tricks to ordering and frequently asked questions below.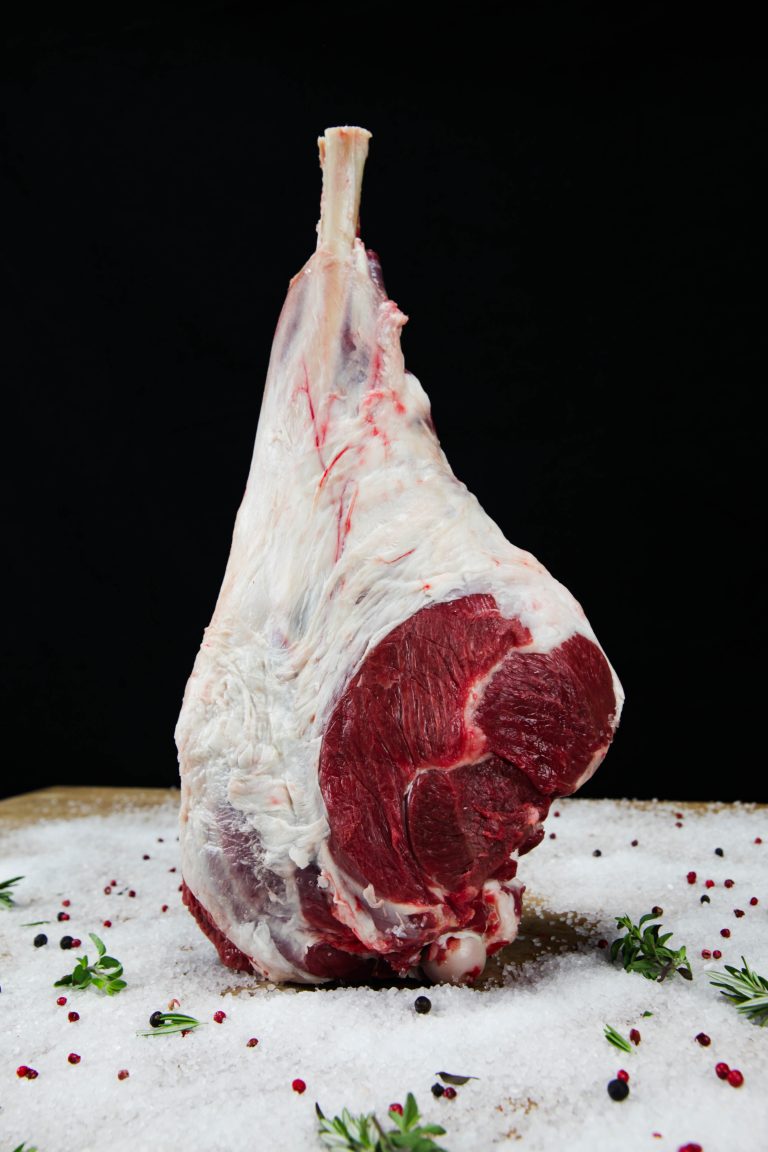 HOW MUCH MEAT? THREE QUARTERS TO ONE POUND PER PERSON FOR BONE IN, AND HALF A POUND PER PERSON FOR BONE OUT.
How big are beef rib roasts? 1.5-2.5 pounds per bone. Orders are by the bone with options for larger or smaller, fattier or leaner. There will be a place at the bottom of the order form titled "Notes" where you can give us a weight that you'd like us to shoot for. Please understand that we cannot guarantee the weight/number of bone combination perfectly but we will do our best.
HOW ARE THE RIB ROASTS PREPARED?
All our rib roasts are frenched (the tips of the bones are cleaned so they have that nice presentation look), hinged (we cut along the back of the ribs leaving a small strip of meat at the base and tie them back on so they are super easy to cut once cooked, you get the flavor and gnaw factor of bone in with the slice-ability of bone out), and tied for ease of cooking.
HOW MANY RIBS CAN I GET?
Roasts can be ordered up to 8 ribs in pork and 7 ribs in beef. Lamb racks are available in whole racks only. If there is something that you want that you cannot find on the site please give us a call and we will get you taken care of.
WHAT ABOUT FILET/TENDERLOIN?
First of all – we consider these two things the same thing. We do filet/tenderloin both whole, as roasts, or as individual medallions. All those options are represented in ordering.
HOW DO YOU PREPARE PORK SKIN?
We prefer small, thin strips to the traditional diamond cross hatching. We love that when you pack these thin strips with salt and herbs they crisp up and are ready to peel right off and eat after cooking!